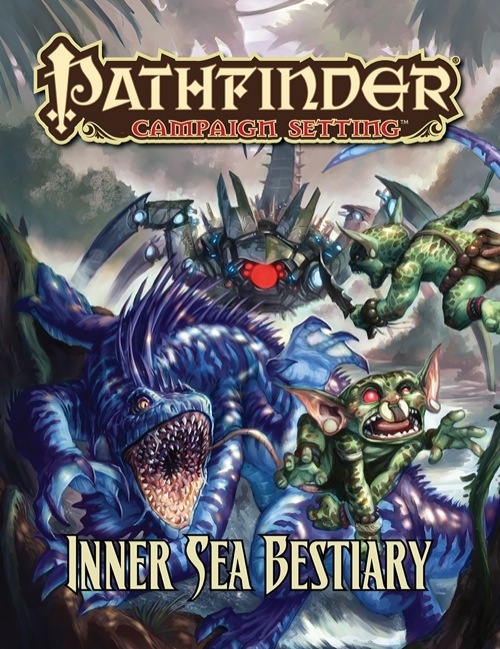 So I am looking through the
Pathfinder Campaign Setting: Inner Sea Bestiary
and I am thinking about what new terrors that I could extract from here and use in the
NeoExodus Campaign Setting
and then I see something that make me smile with glee: Android. They included
Androids
in this book. Better yet, the gave stats for it as a playable race. I am sorry for those who might not know, I
personally
have always
considered NeoExodus to be a sci-fi setting masquerading as fantasy. Many of NeoExodus
tropes
are usually expected to see in sci-fi genre based materials. So giving me an android race (
when I have been thinking of way to incorporate one into NeoExodus
) really helps expand some ideas and concepts that I wanted to add into this setting. Once again,
THANK YOU
Paizo
for always seeming to add the exact right thing I was looking for and making it
OGL content
that every 3PP of Pathfinder can use. Looks like NeoExodus might be getting a new race for the setting. Better yet, this ties is directly to our
Machinesmith class
and the upcoming
NeoExodus Chronicles: The Hive sourcebook with Cyrix
. Once again, Thank you Paizo for always putting out innovative products. Talk to you later...