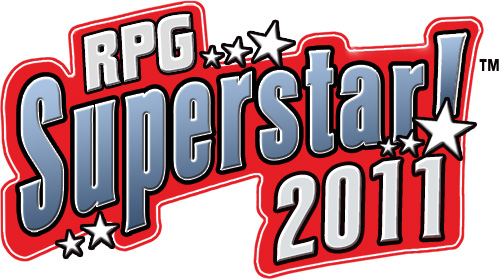 Today is the day Paizo announces the top 32 for
RPG Superstar 2011
at 5PM EST. I wish everyone I know who submitted the best of luck, because with that many people entering every little bit helps.
And for you top 32 remember:
For any of the contestants that are announced as but not chosen in Rounds 2 – 4 of the RPG Superstar™ 2011, LPJ Design will offer you the opportunity to work for us on a PAID upcoming freelance project. Payment and writing credit, it could not be better. So no matter what happens, you have the opportunity to fulfill your dreams of becoming a professional RPG game designer.
So even if you don't win the RPG Superstar 2011, you still will win with your attempt to become a RPG writer. Talk to you later!!!