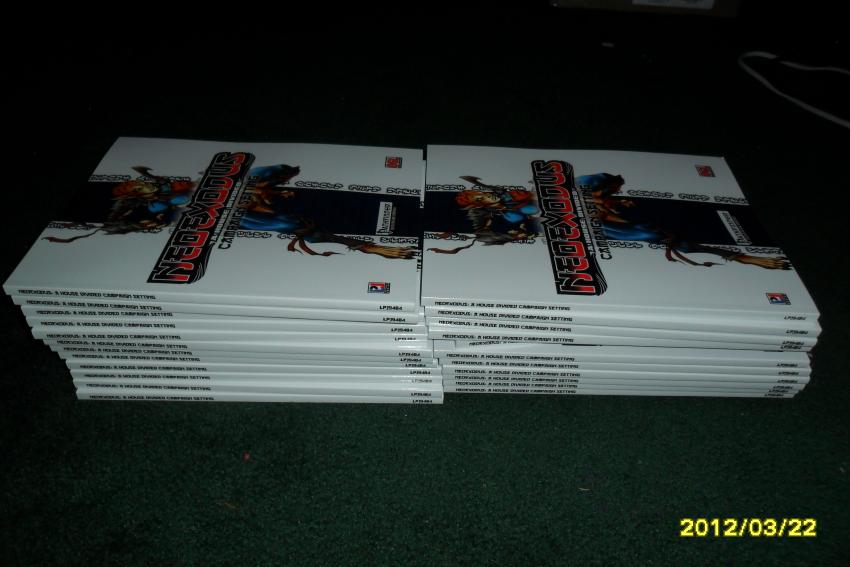 So over at
JP's blog
, I got the good news that
his copies of the NeoExodus: A House Divided Campaign Book have arrived
to him in Denver.
Lightning Source
has published these quicker than I though and a cost that is very much in line with what I expected, even with the shipping. I know that JP will be selling copies of the books to local fans of NeoExodus and exposing local game stores to this amazing Pathfinder setting also. So with Denver as our first first location to take over the
Pathfinder RPG
world, we turn our eyes to our next location of domination. Maybe it will be the San Francisco area games stores (Yes
Black Diamond Games
we are looking at you!). Thanks to everyone on helping us get this product out to the Pathfinder fans! Talk to you later...